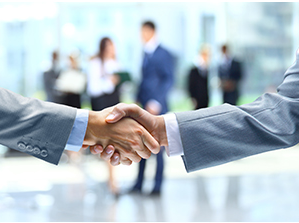 Company Law and Procedure Attorneys
Our dedicated team of company and corporate lawyers know that operating a business as limited company or a joint-stock company requires compliance with a multitude of company regulations and government legislation.
Our specialist solicitors and lawyers can advise company officers of the precise formalities involved in the day-to-day running of their business, or advise shareholders on whether the company has correctly followed the relevant procedures.
tENHA Law Firm attorneys can provide you with expert legal advice for:
• the relationships between the partners
• the relations between the partners and the company management
• management of the capital structure, stocks and partnership's shares in the corporation, joint ventures/consortium, holding structures etc.
• keeping company books of the corporation
• litigation procedures and mediation for protection of shareholder's and management interests
• representation in the in the Agency for enlistments – Commercial register
• merger and acquisition proceedings, reorganization of the trade companies
• liquidation of trade companies
• insolvency and bankruptcy proceedings
 Knowledge of substantive and procedural law
Strong written and oral advocacy skills
Analytical and logical reasoning abilities
Ability to synthesize complex legal and factual materials
Superior interpersonal skills
Knowledge of legal research techniques and software
Client development skills
Negotiation skills
WE WANT TO PROVIDE YOU WITH THE BEST POSSIBLE LEGAL COUNSEL.

Construction

Government

Litigation & Advocacy

Corporate

Health Care

Manufacturing & Industrials

Education

Intellectual Property

Real Estate

International

Labor & Employment

Retail

Financial Services

Energy & Natural Resources

Food & Agriculture
We believe in close client relationships, and we want our clients to consider us as trusted advisers, acting in their long-term interests and paying careful attention to quality and personal service.