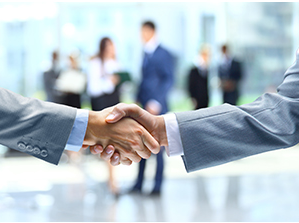 FAMILY LAW SERVICES
We provide experienced, knowledgeable and creative family law representation to clients. Since 1998, our law firm has been your Turkish family lawyer representing families with family law matters including: divorce, property division, mediation, child custody, domestic violence and support.
Our lawyers are, furthermore, readily available for initial consultations if a conflict situation arises in a marriage or other family matter dispute. We also advise our clients on their rights and possibilities in connection with potential separation or divorce matters as well as assist them in their subsequent enforcement. Where needed, our attorneys will take necessary and swift action to protect the rights of our clients. We will also assist our clients in negotiating and finalizing separation and divorce agreements including the financial aspects of alimony and child support packages. In such cases, our objective is clearly to architect a solution which is economically viable for our clients and ultimately acceptable to all parties.
In the area of family law litigation, our lawyers are exceptionally skilled in dealing with a variety of matters and are well versed in the nuances of the laws in Turkey, resulting in a track record of favorable outcomes for our clients.
Marital Legal Counseling
Pre-Marital Agreements
Post-Marital Agreements
Annulment
Divorce Planning
Divorce
Uncontested Divorce
Mediation
Assault – Family Violence
Child Support
Child Support Enforcement
Child Custody
Spousal Support and Alimony
Child Support Modification
Spousal Support Modification
Modification of Child Custody
Property Division
Post-Divorce Property Suits
Adoption
Parental Rights Termination
Paternity
Juvenile Law
Name Change
 Knowledge of substantive and procedural law
Strong written and oral advocacy skills
Analytical and logical reasoning abilities
Ability to synthesize complex legal and factual materials
Superior interpersonal skills
Knowledge of legal research techniques and software
Client development skills
Negotiation skills

Litigation

Real Estate

Debt Collection

Business Law

Family Law

Inheritance Law
WE WANT TO PROVIDE YOU WITH THE BEST POSSIBLE LEGAL COUNSEL.

Construction

Government

Litigation & Advocacy

Corporate

Health Care

Manufacturing & Industrials

Education

Intellectual Property

Real Estate

International

Labor & Employment

Retail

Financial Services

Energy & Natural Resources

Food & Agriculture
We believe in close client relationships, and we want our clients to consider us as trusted advisers, acting in their long-term interests and paying careful attention to quality and personal service.