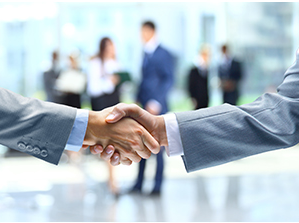 17 YEARS OF LEGAL EXPERTISE
Business law is a cornerstone of our law firm's practice. We are recognized as one of the business law firms in Turkey, providing a full range of advice and services to business clients.
We have a comprehensive practice in forming business entities using all forms of organization available to businesses such as corporations, limited liability companies and others. We represent public and private clients in the organizational development of such entities, and we are well versed in both simple and complex transactions. We provide expeditious business solutions in a fast paced business environment.
Business litigation requires a unique mixture of specific knowledge and litigation practice. Our lawyers have
both the expertise and the experience to preserve and move your business forward. Our Business Litigation lawyers handle
litigation matters across a broad spectrum of professions and industries.
Our success in the courtroom can be leveraged in alternative dispute resolution (ADR) processes, such as mediation and
arbitration, which provides you with quicker and more efficient results.
When litigation is necessary, our most experienced courtroom lawyers are capable of strategically and completely presenting
your business's claims and defenses to protect your company and secure the best possible outcome.
We practice a wide variety of business law and we put our knowledge to work for you. The following are a few of our services in the area of business law:
 Alternative Dispute Resolution (ADR)
Bankruptcy Law
Commercial Law
Company Formation
Consumer Law
Employment Law
Finance Law
Intellectual Property
Real Estate Law
Taxation Law
Corporate Law
Commercial Litigation
Customs Law
Knowledge of substantive and procedural law
Strong written and oral advocacy skills
Analytical and logical reasoning abilities
Ability to synthesize complex legal and factual materials
Superior interpersonal skills
Knowledge of legal research techniques and software
Client development skills
Negotiation skills

Litigation

Real Estate

Debt Collection

Business Law

Family Law

Inheritance Law
WE WANT TO PROVIDE YOU WITH THE BEST POSSIBLE LEGAL COUNSEL.

Construction

Government

Litigation & Advocacy

Corporate

Health Care

Manufacturing & Industrials

Education

Intellectual Property

Real Estate

International

Labor & Employment

Retail

Financial Services

Energy & Natural Resources

Food & Agriculture
We believe in close client relationships, and we want our clients to consider us as trusted advisers, acting in their long-term interests and paying careful attention to quality and personal service.