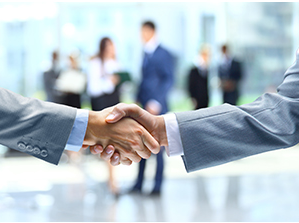 DEBT COLLECTION SERVİCES
Our specialist Debt Recovery lawyers has extensive experience and in-depth knowledge of all aspects of debt recovery matters. Speed and efficiency are the hallmarks of our streamlined and specialist debt recovery service.
Our service involves providing clients with commercial and solution-focused advice on debt recovery, from issuing demands for payment to obtaining a judgment and to pursuing post-judgment enforcement options. We encourage our clients to approach us early, in any potentially problematic debt recovery process so that we can provide practical solutions to achieve our clients' objectives.
Our debt recovery specialists provide a complete range of services to accommodate corporate and individual debt collection needs by using state of the art technology. This innovative system enables us to deliver speedy and cost-effective legal solutions, tailored to meet each client's specific needs and requirements. This means we can respond to instructions quickly and progress the debt recovery process within the earliest possible timescale. In cases where immediate and urgent action is required, we have experience in taking steps to initiate injunctive proceedings to freeze assets.
We represent clients at all levels of the Courts, be it the Commercial Court, High Court, or other courts. We have vast experience in advising a broad range of individuals, financial institutions, businesses and organizations on the control, management, and recovery of both secured and unsecured debts.
Our areas of expertise include:
Standard debt collection
Commercial and retail debt
Retention of title
Landlord and tenant
Enforcement of personal guarantees
Enforcement of foreign Judgments
While we act in all sectors, our clients typically include:
Corporate entities
Banking institutions
Property owners and managers
Wholesalers
Retail chains
Insurance companies
Asset finance providers
Our client-focused service combines technical excellence with commercial awareness and a practical, constructive approach to business issues.
WE WANT TO PROVIDE YOU WITH THE BEST POSSIBLE LEGAL COUNSEL.

Construction

Government

Litigation & Advocacy

Corporate

Health Care

Manufacturing & Industrials

Education

Intellectual Property

Real Estate

International

Labor & Employment

Retail

Financial Services

Energy & Natural Resources

Food & Agriculture
We believe in close client relationships, and we want our clients to consider us as trusted advisers, acting in their long-term interests and paying careful attention to quality and personal service.