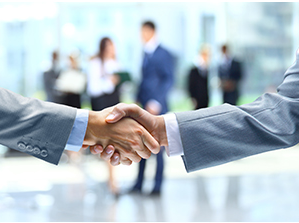 REAL ESTATE LAW / CONSTRUCTION LAW
Our real estate attorneys can assist you in safeguarding your interests in residential and commercial property and investments throughout Turkey. We have years of experience handling every aspect of real estate law. Our attorneys apply decades of experience in real estate law to protect our clients' interests. We frequently represent buyers and sellers, developers, investors, commercial property owners and tenants, and real estate agents.
Our real estate lawyers represent property owners, buyers, commercial tenants, and other parties in a wide range of real estate-oriented litigation including construction litigation, purchase and sale disputes including disagreements regarding disclosures, real estate fraud, condition of the property and legal uses, quiet title actions, disputes related to easements and encumbrances, and protecting landowners' rights.
The attorneys at Tenha Law Firm specialize in real estate litigation throughout Turkey. When you are facing a lawsuit or litigation involving property or a real estate project, look for attorneys who have the knowledge and experience to help you achieve your goals and fight for your interests in court.
Our real estate lawyers have handled every type of real estate litigation, including breach of contract, breach of lease, specific performance, ownership disputes, partnership disputes, partition, quiet title, neighbor disputes, commercial landlord/tenant matters, boundary disputes, adverse possession, easement and right of way lawsuits, real estate fraud litigation and other real estate cases.
Tenha Law Firm represents real estate developers, property owners, real estate investors, brokers, property managers, homeowners associations, contractors and construction companies, architects and architectural firms and others. It is our goal to be the preeminent real estate litigation boutique in Turkey.
If you are looking for a real estate law firm in Turkey, our lawyers can help you with all of your real estate litigation needs. We are committed to working closely with you to come up with solutions that achieve your objectives in an efficient and cost-effective manner.
Practical Advice – Your Interests
Value and Quality
Expertise
Commitment and Individual Attention
Knowledge of substantive and procedural law
Strong written and oral advocacy skills
Analytical and logical reasoning abilities
Ability to synthesize complex legal and factual materials
Superior interpersonal skills
Knowledge of legal research techniques and software
Client development skills
Negotiation skills

Litigation

Real Estate

Debt Collection

Business Law

Family Law

Inheritance Law
WE WANT TO PROVIDE YOU WITH THE BEST POSSIBLE LEGAL COUNSEL.

Construction

Government

Litigation & Advocacy

Corporate

Health Care

Manufacturing & Industrials

Education

Intellectual Property

Real Estate

International

Labor & Employment

Retail

Financial Services

Energy & Natural Resources

Food & Agriculture
We believe in close client relationships, and we want our clients to consider us as trusted advisers, acting in their long-term interests and paying careful attention to quality and personal service.